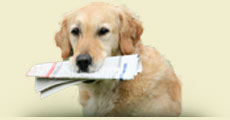 Dr. Maria In The News
Veterinarian On Wheels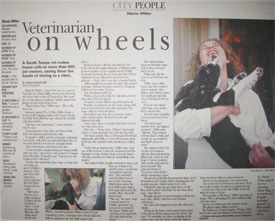 BEACH PARK — Near 8:30 a.m. on a recent Tuesday, Dr. Maria Miller stops in the driveway of a home with a view of Tampa Bay. She spots her young patient, a springer spaniel puppy that jumps up and down at the door.
"That's Daisy Mae," Miller says. "She really loves me."
Veterinary Caregiver Bears Brunt of Euthanasia

In Dr. Brian Forsgren's proverbial list of duties, euthanasia ranks as the "greatest single responsibility" granted a practicing veterinarian.
"The mental anguish and stress that accompanies such a responsibility is enormous," says Forsgren, former director of Cleveland's Animal Protective League (APL), a humane shelter.
House Calls for the Busy Executive Pet Owner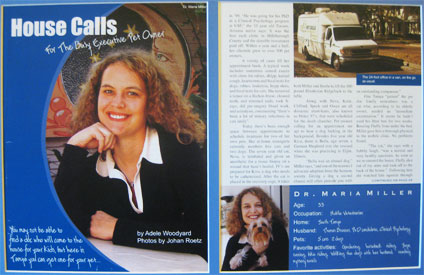 Dr. Maria was written about extensively about her practice and career as a veterinarian in Tampa.
Her love and passion for animals is clearly evident through the words of her patients.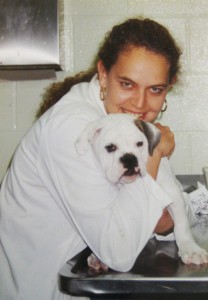 Dr. Miller with Uga (pronounced UH-guh), the English Bulldog who is the mascot for the University of Georgia "Bulldogs" football team.