About Dr. Maria

Dr. Maria Miller has been in private practice for over 15 years. She currently works part-time at River Road Pet Clinic (Tucson, AZ), a well-established, high quality clinic offering comprehensive animal care.
She was born and raised here in Tucson, Arizona. Some of her best childhood memories are from the times she spent riding horses through Tucson's eastside washes as well as when she competed in horse shows in Southern Arizona. From a very young age she knew she wanted to be a veterinarian.
Dr. Miller is a product of a family with a strong work ethic. She previously independently developed a successful full service mobile house call practice (called "Vetcalls, Inc.") in Tampa, Florida, where she and her husband previously resided. She decided to start a mobile veterinary practice after recognizing how much more enjoyable it was for her clients when she could treat pets in their home environment. Being a house call vet allowed her to take extra time with clients while thoughtfully applying her intensive training to even the most medically complicated cases. It is through this housecall practice that Dr. Miller realized how valuable a service At Home Euthanasia (AHE) is for pet owners. Dr. Miller has helped hundreds of pet lovers say goodbye to their loved companion in a way they felt was comforting.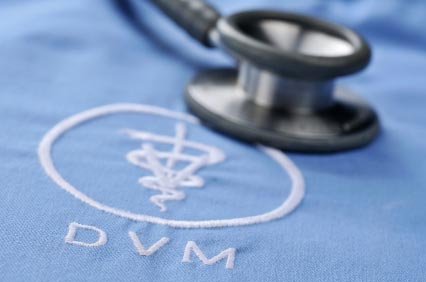 Since Dr. Miller earned a unique reputation of having a comforting professional style, Vetcalls became one of the most successful veterinary businesses in the metropolitan area of Tampa, Florida. To this day, Dr. Miller still keeps in contact with many of her devoted and loyal clients. Due to her personal compassion and professional vision, Dr. Miller had been featured in several Tampa area newspaper and magazine articles. You may see examples of these articles in the News section of this website.
During a decade-and-a-half of honing her skills as a licensed veterinarian, Dr. Miller has selectively worked in high quality medicine clinics only. She has gained experience in a broad array of areas, including the following: at home euthanasia, dermatology, internal medicine, critical care, and dentistry. Having practiced in three states, Dr. Miller has gained familiarity with a broad group of treatment atmospheres, including end of life care and emergency medicine.
Before entering private practice, Dr. Miller completed both an Animal Science Degree (BS) and her Doctorate of Veterinary Medicine (DVM) at the University of Georgia. While UGA is known by some for its successful football program, UGA is actually a nationally recognized research-based institution with a rigorous veterinary training program.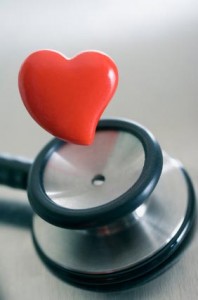 While in her academic training period, Dr. Miller worked in prestigious clinical and research positions. Dr. Miller conducted dermatopathology research with the leading figure in this field, Dr. Bernard Ackerman, of New York University Medical School. Additionally, at the national level, Dr. Miller assisted at the pathology laboratory at the National Institute of Health (NIH). Additionally, with Dr. Robert Dunstan, a leading researcher in veterinary pathology, she co-authored a paper published in the Journal of the American Veterinary Medical Association. Dr. Miller has also worked in renowned clinical atmospheres such as Angell Memorial Hospital (Boston, MA) and Dundee Animal Hospital (Dundee, IL).
Dr. Miller and her husband have two children, three cats and two dogs. Her special interests include horseback riding and hiking. Besides being a devoted mother and pet owner, Dr. Miller is also passionate about giving back to the Tucson Community where her family resides. She regularly gives free lectures and seeks to inspire young minds to consider veterinary medicine as an occupation.
You may view Dr. Miller's professional background in more detail by clicking here to view her resume.